Birthday Celebrations Continued
On Monday April 11th I went into to the Duncan post office to pick up my birthday presents from the family. I was pleasantly surprised to see some Easter candy from my Mom and the first return of a "From You To Me" book from my Grandma. I found this series of books while killing time in the gift shop of a BC Ferries vessel. I thought they were really cool and a great gift idea. They are also available for Grandad, Mom (Mum), Dad, Brother, Sister, etc.
April 12th-13th: It was a hectic couple of work days preparing to take an extended weekend off. The phone was ringing off the hook but I managed to squeeze in all of the clients before Thursdays' departure. I'll spare you the work related details because they are insignificant to this particular post.
April 14th: I parked at my friend Zac's place for the weekend and he kindly drove me to the Duke Point ferry terminal. I believe there are more details about this here.
And now, the main event! Every year I always treat myself to personal birthday gifts which are generally music related. This year, like most years, the gift to myself is a concert. But this isn't just any regular concert. This is the Theory of Obscurity: A Film About The Residents followed by a live performance of Shadowland. This event was somewhat of a dream come true. To see a live band in a movie theatre. The real dream is to perform with a band in a movie theatre but this proves that the dream is a possibility.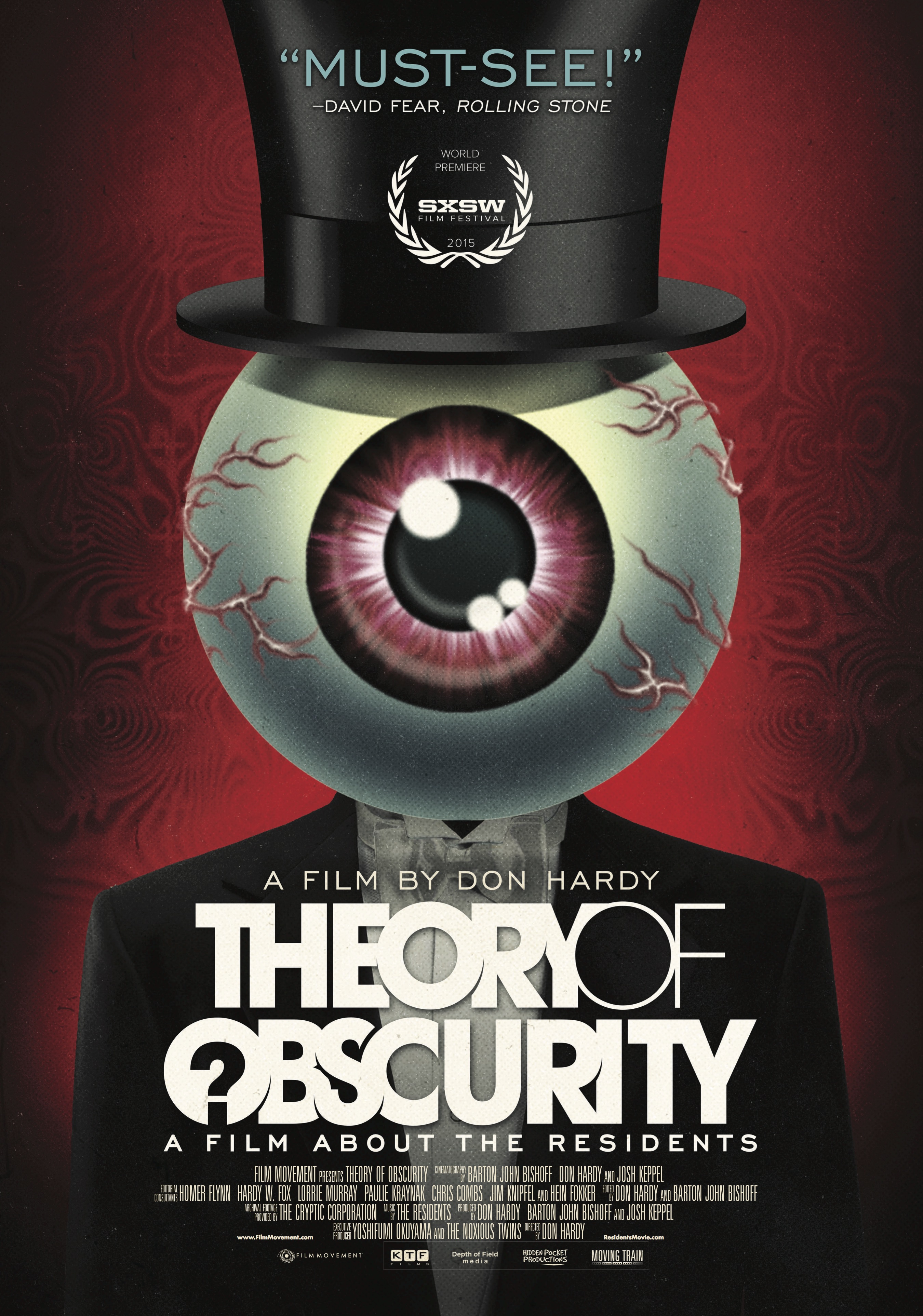 I met up with Mike (drunk and sick), my tag team partner for the evening. Mike fell asleep during the movie but woke up during the bands' performance. I kept nudging him to wake up but eventually gave up and just let him do his thing. What a show! They even played a weird yet rockin' version of Constantinople. Words cannot describe a performance by The Residents. Maybe avant-garde, vaudeville, obscure, etc. Treat yourself to a YouTube binge of The Residents, you'll see what I sayin'. Or go back in time and "Meet The Residents". Or start with the Primus cover of Hello Skinny/Constantinople.
April 15th: Originally I had wanted to see Star Wars in IMAX but it wasn't playing anymore so we went to The Jungle Book 3D instead. Mike, Joe and I met up with Josh, Monica, Maddi and Alli. The fungus was among us boys and it turned out to be a little awkward being around the children with a head full of magic. Fantastic movie though. Very vivid and colorful with a head full of fungus, plus Bill Murray and Christopher Walken were a pleasant surprise as I knew nothing about the film going into it.
The boys separated from the family and carried on back to Mike's for many more drinks, well into the wee hours of the morning.
The next day Joe and I left Mike to recover and we went into Vancouver to meet a friend of his. We ate some ganga cookies, went out on a double sushi date with two very attractive ladies, and then carried on down Commercial Drive. Had some coffee on at JJ Bean and escorted the ladies back to their modes of transportation. Then we made our way back to Abbotsford for the night.
Woke up early and Joe drove me to the 10:00am Tsawwassen ferry. Just barely made the cut-off, as usual when I attempt to catch the Tsawwassen ferry.
Thankfully Zac and Marc picked me up on the other side. I could sense them laughing at me as a hobbled out of the main doors. I was a hurtin' unit. Completely exhausted. This exhaustion quickly turned into the worst sickness I have yet to encounter. When I finally got home at approximately 1pm, I went straight to bed and did not wake until the next morning around 7am. I woke up with the flu, or flu-like symptoms. This is where the nightmare begins. Puking from every orifice. Hot and cold sweats. Zero energy. All I wanted to do was sleep it off but the constant runs to the shitter kept me awake.
I managed to kick the sickness after a few days and back to the regular routine of work, sleep and play. Of course there is always more play than work or sleep because I won't have it any other way. If you're not having fun in this life, you're doing something wrong and it's time to reconsider your situation and change it up.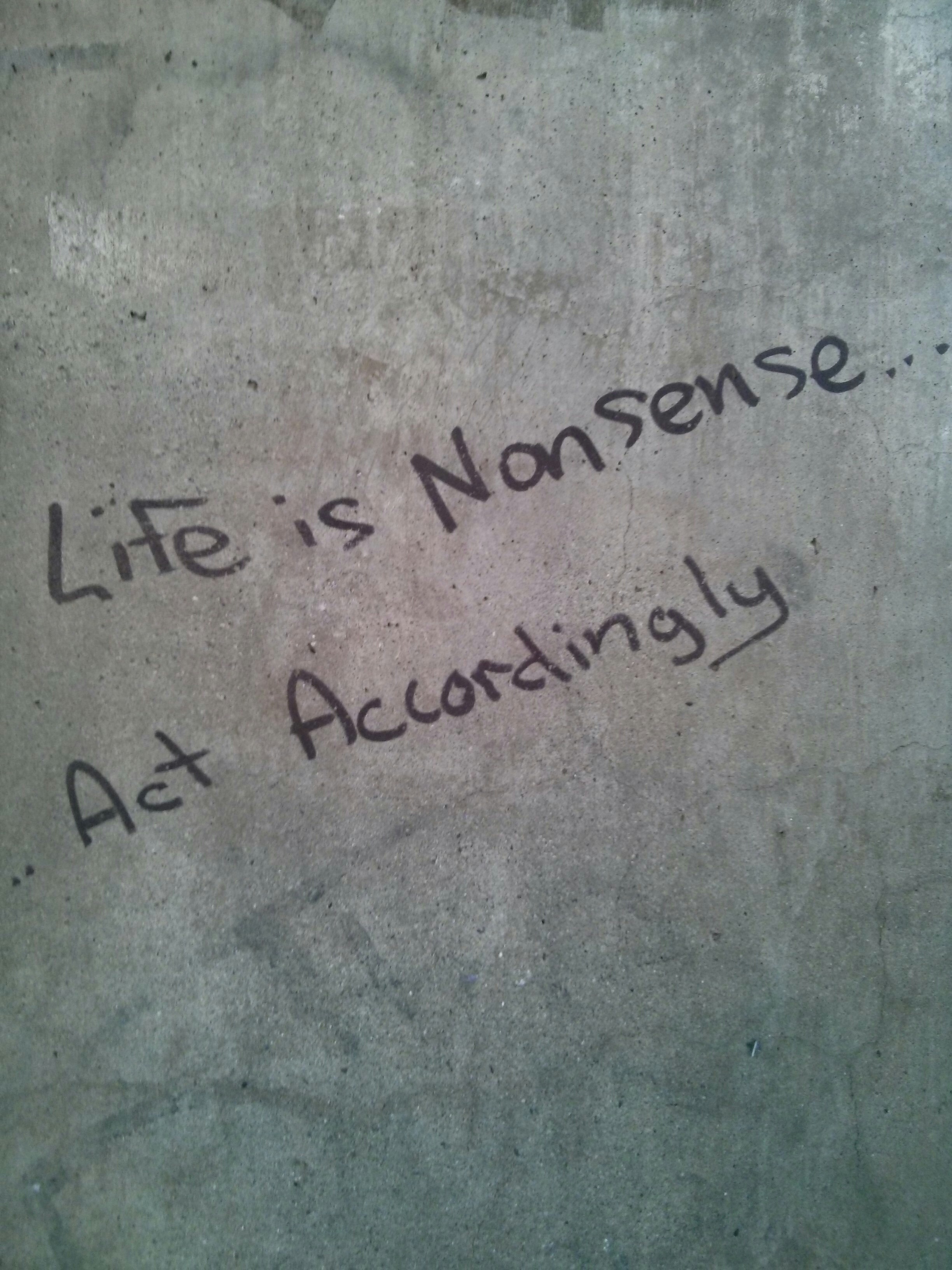 Below is a live recording of "The Residents present Shadowland: Part 3 of the Randy, Chuck & Bob Trilogy." Recorded May 10th, 2014 le lieu unique, Nantes France.
Related items