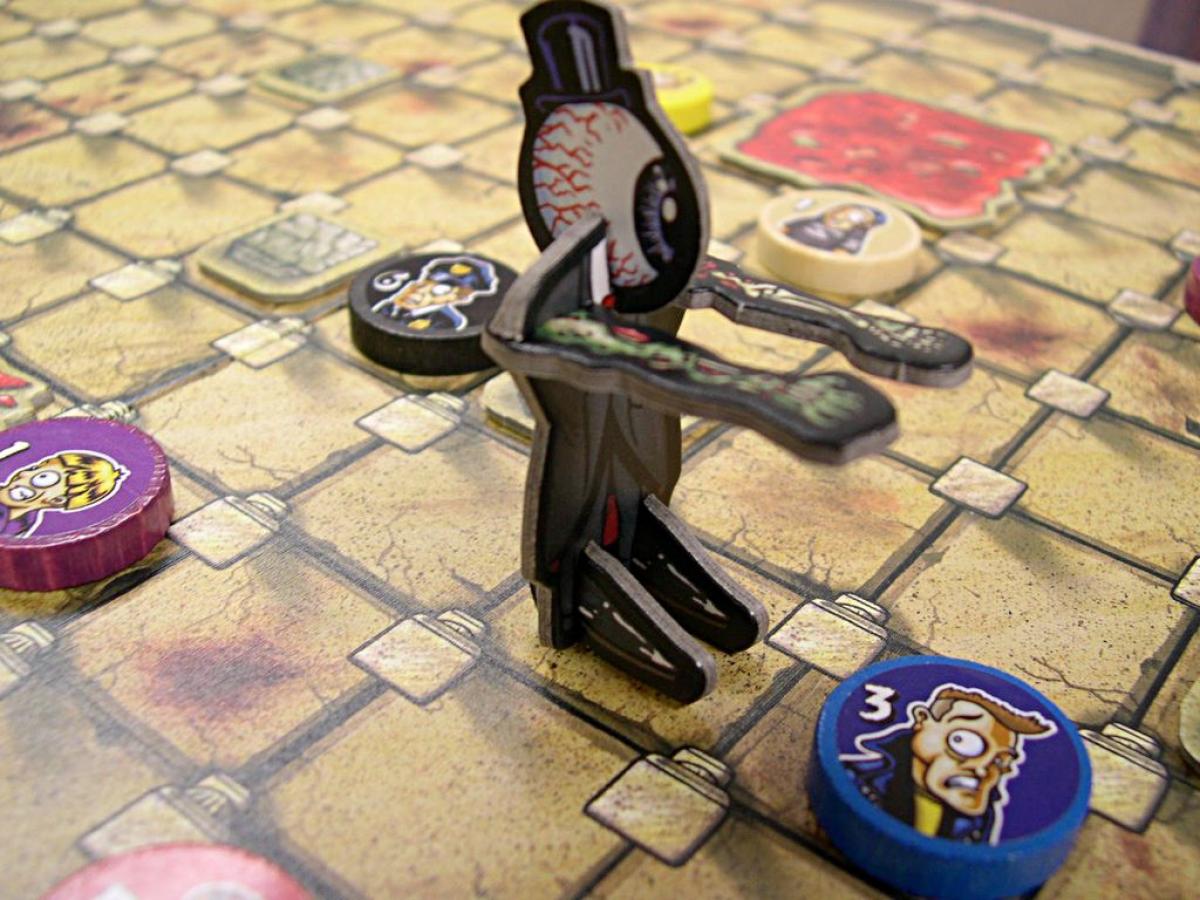 Birthday Celebrations 2016
For a few years now I've been celebrating week-long birthdays. This year I didn't put any thought into it whatsoever and decided to just roll with the punches. Last year I chose to do as little as possible and have a sober birthday at home, so this year had to be a little more eventful. This year the celebration turned out to be two simple nights of fun, games, music, and good people having good times. Earlier in the week a friend called and asked "What's up for the birthday?" I said "Friday night is usually game night... How about games at my place? That's an easy plan." And so it was. I put the word out to the regular gamers and a few other friends and that was it, a plan in action.
Friday evening started at the Sawmill Taphouse where I first asked if they offered birthday drinks. They do not but after my pulled pork sandwich and dark beer sampler pack I found out that they do serve up cake and song. They would soon discover that this may be a mistake when offering me free cake. Since my 19th birthday, when offered free cake at a restaurant I've smashed my face into the cake on the table. This time they caught me off guard at the till waiting to pay the bill and without a table, I wasn't sure if this was going to work. The staff chimed in with "Happy birthday to you.." and I responded with "TO ME!" each time. Then, after capturing the attention of everyone in the room, I said to the staff "Ok then. This... is how I do free cake." I pulled the orange garnish off of this spectacle of a carrot cake, picked up the whole thing with my left hand and stuffed as much as I could into my beard and mouth. The waitress asked if I was going to blow out the candle, so I did, with a face full of cake and then asked "Can I have the bill? I've been trying to leave for some time now." So I paid up and left. The manager tried to give me a stack of napkins but I refused them, it's cake face time.
I walked over to the liquor store for a bottle of Wild Turkey and a case of Rock Creek and then carried on back home for board games. Tonight's game night would be my friend Abe's last hoorah before moving to Ontario so I said to him "Let's make it a good one." And it was. We started out playing a quick round of Zombies!!! The Card Game and once more players showed up, we switched over to Fearsome Floors.
The night was jam packed with party favors including a whole lot of weed, hash and oil, parsnip wine, cranberry apple moonshine, Charlie (the sober one) picked up a very fine bottle of 12 year old scotch for me, Todd brought gin & tonic, Jordan brought a case of beer, Will had some Angry Orchard ciders. There was no shortage of consumables. Carly brought some kick-ass chocolate cupcakes with skulls and dinosaurs on top, which came in handy during our excessive hotbox session. Late in the night, after most people cleared out, there were a few of us standing outside and someone thought they heard a gunshot. I said it was probably just fireworks, as that is a regular thing with the kids in Chemainus. Turns out there actually was a shooting, and it was at my building. Gotta love the low-income lifestyle.
Saturday morning I woke up, extremely greened over. It took a while to get back to reality but once the fuzz cleared I called around to see who wanted to join me in Victoria for the night to see War Baby. Jordan was the only person that was into it so I slowly made my way to his place and we eventually made our way down to Victoria.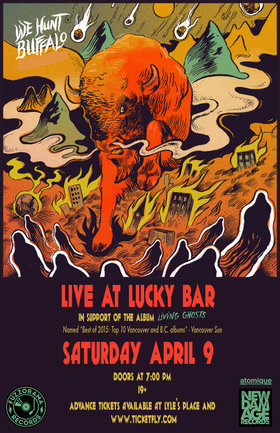 We went straight to Logan's Pub and walked into a face-full of death metal. I don't remember the band name but honestly, it was too ...core for my liking. I quickly realized that we were supposed to be at Lucky Bar, not Logan's. We got our money back from the doorman, finished our drinks and left. By the time we got to Lucky Bar we had missed War Baby but We Hunt Buffalo were killing it on stage. I had not heard them before but they quickly gained a new fan. They have a great sound and played 21st Century Scitzoid Man as an encore. That was worth the $10 admission price alone. As usual, on the way out, I bought some wares from the merch table including a War Baby t-shirt, the "Death Sweats" LP/game, and a We Hunt Buffalo sticker pack with a digital album download. Jordan and I had a plan to hit the Tally-Ho and V-Lounge on the way out of town so I went back into Lucky Bar to use the washroom before we set our sails. I saw a hand bill while I was in there saying WAINGRO with CHUNKASAURUS and HASHTEROID at the Intrepid Theatre, tonight! Plans quickly changed and that is where we ended up next.
We had just missed CHUNKASAURUS but HASHTEROID delivered the rock, as usual, and WAINGRO was equally as awesome even though I was fading quickly and kind of wanted to go to sleep. Three metal shows in one night, all at different venues, is something I haven't been a part of in a very long time, if ever. It sure solidified that Victoria rocks and of course that is what the universe had prepared for my unplanned birthday celebrations. To be continued...

Related items